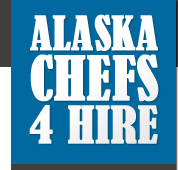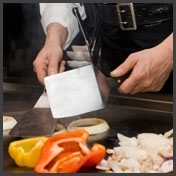 Welcome to Alaska Chefs 4 Hire. When you need quality chefs and kitchen staff for your fish plant, ship, logging camp or lodge. When you need seasonal kitchen staff for any reason there is no other choice. We are a Chef driven company and all we do is cook and run kitchens nothing else. All of our staff is health department certified, drug tested and have background checks. This is a one stop shop, once you hire us, sit back and relax your headaches are over. We will provide custom menus, hire staff specifically for your needs and maintain product and facilities. With over ten years experience in Alaska kitchens including the alaska state troopers. Alaska Chefs 4 Hire is the answer you've been looking for.
ABOUT ALASKA CHEFS 4 HIRE
Alaska Chefs 4 Hire has been providing a cost-effective, nutritious and delicious total meal option for a variety of Alaskan businesses since 2007.
A variety of Alaska's best businesses rely on us to simplify their lives and provide great food at a great value every day.

Click here to read more About Us
TESTIMONIALS
"Our staff has never been happier. No complaints at all from staff and in a fish plant that's highly unusual and appreciated. Their cooks go above and beyond to do their job.  I would not use anyone else."
North Pacific Seafoods

Click here to read more testimonials
SCHEDULE A CONSULTATION
Are you ready to add Alaska Chefs 4 Hire to your team? Just one phone call or email is all it takes to get the process started.
Contact Joseph Noonkester with either of the options below to get started.
info@alaskachefs4hire.com
(602) 739-0684
Alaska Chefs 4 Hire PO BOX 686, Sitka, AK 99835 | (602) 739-0684
© 2011 Alaska Chefs 4 Hire, All Rights Reserved